President Clinton Hospitalized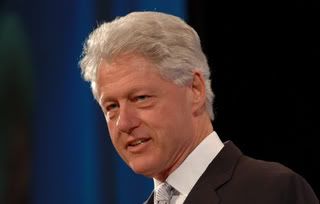 A source close to Former President Bill Clinton said he was "in good spirits" today after undergoing a procedure to insert two stents (stents are tiny tubes that are inserted into narrow or blocked blood vessels to help move blood through better) into one of his coronary arteries.
Clinton who will be 64 this year was hospitalized at the Columbia campus of New York-Presbyterian Hospital after experiencing discomfort in his chest. He is currently being kept for observation.
President Clinton's work in Haiti is especially needed right now (He was named United Nations Special Envoy to Haiti in 2009).
We here at WES wish the President a quick and speedy recovery.