Karen Schmeer, Award Winning Film Editor, Dies at 39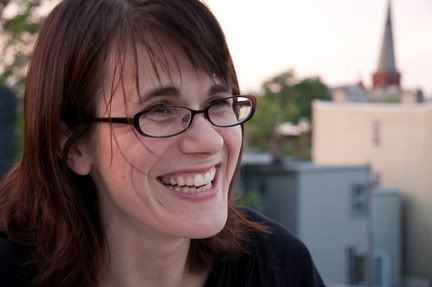 Karen Schmeer was a beautiful soul who edited award winning Sundance film Sergio, The Fog of War, and Sketches of Frank Gehry with Sydney Pollack.
Karen passed away on Friday afternoon after a getaway car (2 men were trying to steal over the counter medications from a local CVS) struck her on New York City's Broadway and West 90th intersection.
"She was just extremely loved by many, many friends," Schmeer's mother told The AP.
Documentarian Morris mourned the editor's death through Twitter.
"An extraordinary editor makes possible something that would not have been possible without them. Karen Schmeer was an extraordinary editor,"he tweeted.

And later, "The only thing more appalling than life is death."
Schmeer's colleagues paid their respects at the Sundance Film Festival Awards on Saturday evening.
The driver of the car was arrested on a murder charge shortly after the accident, but police are still looking for two other suspects, police told The AP.