Tiger Woods Parody Songs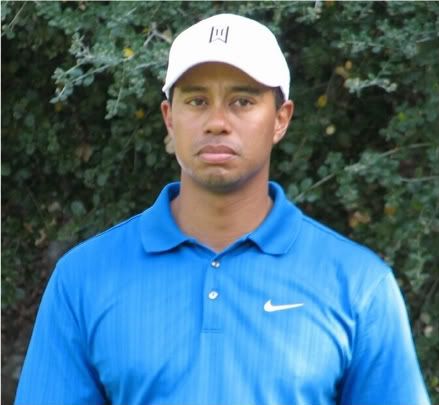 (I'd be sad too Tiger!)
Following the midst of allegations, scandalous photos, texts, emails etc., poor Mr. Woods cannot catch a break! Elin moves to Sweden and more and more ladies are coming out of the woods works.. I mean, wood works.
If you read my other article then you know how I feel about the situation so lets move on shall we?
This morning on our local radio they played an AWFUL 12 Days of Christmas Parody titled "The 12 Days of Tiger". I thought to myself, here is a good reason Earth sucks.
Here is a compiled list of different websites where you can hear (mostly podcasts), see (videos), and read (lyrics) from some of the different parodies:
Tiger's Twelve Days of Christmas (Song Parody)
Tiger Woods 12 Days of Mistresses: A Christmas Song
Tiger Woods Affair 12 Days of Christmas Parody Song
Tiger Woods Christmas Song Parody
Tiger Wood S Parody Song
LEAVE TIGER ALONE! Where is Chris Crocker when you need him!?