Swine Flu Deaths Jump Globally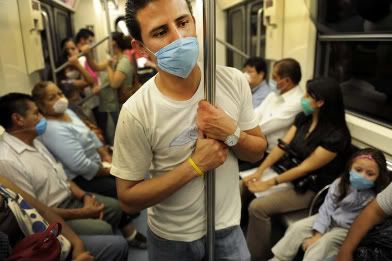 The World Health Organization (WHO) announced that the global number of swine flu deaths has jumped more than 1,000 in just one week.
At least 7,826 people are now known to have died after being infected with the H1N1 virus since it first emerged in the country of Mexico in April of this year.
In Europe alone they saw a whopping 85% increase this last week and the total number of deaths rising from 350 to approximately 650.
In the majority of cases the virus continues to only show mild symptoms in the people who become infected. Worldwide, an overwhelming amount of patients usually recover within a week without medical treatment.
Reported by the BBC:
The biggest rise in deaths was actually recorded in the Americas, where the death toll rose to 5,360 (a rise of 554 cases in just the one week).
Four fatalities have been reported from a mutated strain of the H1N1 virus – two in Norway and two in France. China, Japan, Norway, Ukraine, and the US have also reported cases of people who were infected with a mutated strain of the H1N1 virus.
"This mutation could increase the ability of the virus to affect the respiratory tracts and, in particular, the lung tissue." Said the French government's Health Surveillance Institute.
The Health Surveillance Institute added that in one case in-particular a patient who died from the mutation was accompanied by an infection from another mutation which is known to confer resistance to Tamiflu (which is the main drug being distributed to combat the swine flu).
Keiji Fukuda, the WHO's special adviser on pandemic influenza said that conclusions are still being drawn over the reported mutations. "The question is whether these mutations suggest that there is a fundamental change going on in viruses out there – whether there's a turn for the worse in terms of severity. The answer right now is that we are not sure."
H1N1 Symptom Overview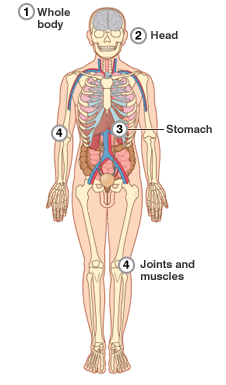 1. High temperature, tiredness, and lowered immunity
2. Headache, runny nose, and sneezing
3. Sore throat
4. Shortness of breath
5. Loss of appetite, vomiting, and diarrhea
6. Aching muscles, limbs, and joint pain