Pregnant Mother Allowed to Die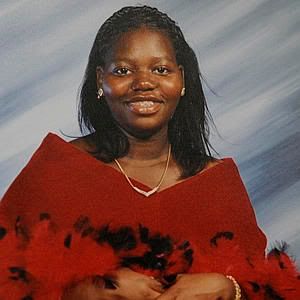 Eutisha Revee Rennix (above) died at in a Brooklyn restaurant while 6 months pregnant. The kicker is that two EMT's were present but were apparently "on break" and refused to help her. The infant, named Jahniya Renee Woodson, died 2 hours and 10 minutes after her mother – Grandmother, Cynthia Rennix noting that she was too premature to survive. Eutisha's death leaves son Jaheel, 3, motherless.
The Fire Department, which runs the city's Emergency Medical Service, is now investigating the incident, and has placed the two EMTs on paid but restricted duty, barred from providing patient care. "All of our members take an oath to assist others in need of emergency medical aid. They have a duty to act when called," said FDNY spokesman Steve Ritea.
EMS-union head Pat Bahnken said the allegations against the EMTs are being taken seriously.
"Such an isolated incident in no way reflects the professionalism our members exhibit every day. But, if a full investigation shows the allegations to be true, we expect these people to be punished to the fullest extent," he said.
This is a disgusting and outright ridiculous human mistake. How could two people who were trained to save a life be so callous!? Human decency really feels like it has flown out the window. Who do people count on when those that are there to save us.. won't?
Full story here.