Sanford Wallace – Spam King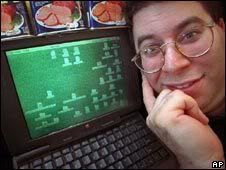 Many people don't know the name Sanford Wallace but maybe you've seen his ads for cheaper prescriptions, internet pornography sites, or even diet aids on your favorite networking sites like Facebook and Myspace. 
Last week a California judge awarded Facebook $711 million in damages against the spam king himself – Mister Sanford Wallace. This isn't the first time that a judge has awarded substantial damages against Sanford Wallace for spam. In fact in May of 2008 Myspace won a suit against Wallace for $230 million and in 2006 the Federal Trade Commission fined Wallace for $4 million for excessive pop up ads.
Judge Jeremy Fogel of the U.S. District Court in Northern California's San Jose Division has banned Wallace and anyone that is affiliated with him from accessing Facebook. Even Facebook acknowledged that they likely won't receive any money from the bankrupt Wallace but did state that he could end up behind bars. 
Wallace was referred to the U.S. Attorney's Office by request from the judge to be prosecuted for criminal contempt. In addition to the judgments Wallace now faces possible jail time. 
Facebook states that they will continue to pursue damages against other spammers.
Dear Sanford Wallace spam is annoying! Stop making Earth suck. 🙁